Business Central for Construction
Get Dynamics 365 Business Central for Construction businesses, a powerful software solution built to handle all your critical project accounting and management tasks in one common database.
What should a construction ERP system include?
Management and Capabilities
Bidding and estimating project management, subcontractor management, procurement work-in-progress (WIP), profitability reporting, and other vital operations must be supported by business software or Enterprise Resource Planning system for a construction company. It also needs to be able to help with the business fundamentals, like finances or planning.
You need all these capabilities, but the same goes for how you get them. Construction companies use different systems to run different parts of their business, with different data repositories and no synchronization. This means they work with different data sources as well as information going in and out repetitively.
You can't use your information properly when it's spread out across different software systems. You might not be able to tell whether transactions started in the general ledger software or elsewhere because when you work in the general ledger, you won't see where they come from. And there will probably be a lot of difficulty assessing the financial impact with job costing software considering that all your transactions are stored here as well, and this information may get lost on account of its complexity.
The ERP Solution helps you run your construction business more efficiently and with complete control and operate as a central data source, allow you to better understand and manage the business
What can Microsoft Dynamics 365 Business Central do for construction Industry?
Microsoft Dynamics 365 Business Central for the Construction industry is specifically designed to help construction businesses with various day-to-day operations that are essential for success. It offers advanced procurement functionalities for these types of firms, which provides an overview in detail on all costs involved per project.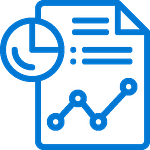 In addition to that, Dynamics 365 Business Central for construction businesses comes with intelligent and centralized reporting capabilities for comprehensive monitoring of the construction process from start to finish. There is the flexibility provided in the software for creating detailed reports or tailored dashboards which restrict information only to certain employees.
Some features tailored to construction businesses include a detailed sub-contractor ledger with all your business transactions and invoices, as well as the ability to see when you need more plant hire.
Here are a few ways of how Dynamics 365 can help you transform your construction company:
Construction accounting is important for aligning with legal requirements, helping construction firms monitor cash flow and collaborations. It includes comprehensive planning on tracking the change orders or schedule changes related to supplies that may affect the entire process of site management and budgeting.
Business Central allows you to keep track of finances by analyzing your budget and the costs. Moreover, it offers transparency with Power BI dashboards when building reports on project deliveries.
Business Central allows for real-time resource tracking and increased communication within the construction team. While managing information in Dynamics 365 Business Central, project roles can collaborate on change orders and billing more easily using tools like Office 365 Groups, OneDrive, or OneNote.
Business Central can meet the complex business management needs of many project-based construction firms for better outcomes. This is because it offers cloud-based solutions and companies like Dynamics 365 BC are becoming prominent in this industry as well.
Quality Estimations and Budget Monitoring
Define time/budget constraints to manage project completion
Improved executions will lead to fewer operational errors, less financial risk.
Enhanced sub-contract management with integrated access to project assets, maintenance modules, and overall throughput within Business Central.
Bi-directional integration with tools like MS Project for tracking the project schedule, timely forecasting, and easy execution according to budget changes.
Operate job quoting with easy-to-use job quote templates that allow checking the scope of work, take-off segments, and other information that helps to create quick Job Quote Reports.
Visibility to the cost procurement information at all stages of the project.
Set KPIs to track net profitability related to project completion status.
Streamlining change order management and workflow management
Track and manage revenue recognition through construction project accounting software capabilities using add-on solutions.
Quick and adaptable integrations with Microsoft products as well as essential 3rd party project management applications.
Modules and functionalities Calculate service specifications quickly and make them clear
VOB (level hierarchy with variable depth – trade, lot, title, subtitle, package, item, sub-item) document processing
Copy items and full titles by dragging and dropping.
Calculation of the grand total and costing in the specification.
Integrated full-text search provides access to all master information in the document (material, installation times…)
Surcharges on raw materials cost
Keep track of your company's success, from supplier to customer
Order tracking (purchase orders, quantity delivered, quantity outstanding, invoiced)
Evaluations of suppliers
evaluations of Warehouse and article
A comparison of the project's target and actual results (material, wages, resources, quantities from measurements, times)
Consumption of assets by project/employee
construction site mirror that spans multiple projects
Monitoring of bills and payments (open invoices / incoming payments)
Turnover evaluations by dimensions, salespeople, and debtors
Evaluations of Cost center SALES PROJECT MANAGEMENT​
From the project cockpit, manage all your projects
Quotation, request, price comparison list, customer and project prices, call-off orders, and blanket orders
Measurement recording on the go, with easy measurement export and import into MS Excel.
Payment plan, partial and final invoices, accounting for down payments, guarantee management
Surcharges and discounts, as well as contract holdbacks based on VOB. Keeping an eye on the numbers – Maintain an overview of your projects at all times and in any location
At-a-glance monitoring at the item level
Live costing (comparison of target and actual cost)
Final costing
Using Power BI for reporting Identify and produce sales opportunities and orders
Effortless communication between sales, project managers, and clients
Processing of requests
Offer to track
Want to Learn More About Business Central?
Why Choose Smart App Business Solutions?
We have been providing best practices for projects control and efficiency in the construction industry using our structured and systematic process. We ensure that your projects are a success with our unique process.
Microsoft Platform Integration
We link Business Central with the rest of the Microsoft suite, requiring you to register simply once and then access all programs as needed. Microsoft 365's components are fully integrated, ensuring a continuous flow of information. For example, you can sync contact information between Outlook and your ERP system. As a result, you only enter data once.
With Microsoft Azure, you have access to all your information in the cloud, so you will never lose your information or be without functionality.