Business Central for Food and Beverage
Business Central(formerly Dynamics NAV) for Food & Beverage ERP Solution helps you manage complex operations, finances, and compliance and gives you a better competitive advantage. Cloud solution deliver top industry functionality with hassle-free ownership and best-in-class security.
Industry Challenges that the food manufacturing industry faces
Being able to trace items through each step of the supply chain is a need in the food industry. It helps avoid a lack of openness and the unnecessary danger of losing clients' trust or possibly facing legal problems.
Anything can cause a product's safety to be questioned. If there is an issue with an item, the manufacturer must go through an expensive and time-consuming product evaluation. Furthermore, finding batches across the distribution network can be practically impossible if the manufacturer does not follow protocol during the manufacturing processes.
Ineffective communication
Most food and beverage enterprises are global. As a result, numerous groups of clients get involved in the supply chain. So, data fragmentation and transmission difficulties may emerge, causing inefficiencies or errors. 
The expenses of the food supply chain are not insignificant. Direct cost include energy and fuel, labor, logistics, and new technology investments. However, a long-term trend of rising costs without apparent cause suggests your organization is not managing them efficiently.
Lack of Inventory management
Inefficient stock management indicates supply chain issues. Too much inventory can lead to wasted commodities and a loss. Having too little may also signal that you can't meet client demands.
Benefits of Microsoft Dynamics 365 Business Central for Food and beverage ERP solution
Dynamics 365 Business Central is a comprehensive technology that has assisted businesses in addressing the issues mentioned above. Let's look at how Businesses can get help form Business Central for food and beverage ERP solution.
Dynamics 365 Business Central helps firms manage their inventories and get the accurate inventory data. It would be easy to ensure that raw resources are available at the right time and place. On the demand side, it can help arrange delivery based on demand.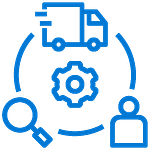 By using the Dynamics 365 Business Central, you can retrieve product details better manage your supply chain so that products are always sent to the right places at the right time. You can also automatically capture stock data, allocate unique barcodes to products and materials, and address potential shortages before they cause delays.
Business Central allows real time data exchange. Because it's cloud-based, immediate access of data is available from anywhere. It prevents communication bottlenecks. Data silos are avoided by easy departmental data interchange. Role-based user access in Business Central ensures data protection and confidentiality.
Dealing with Stock Market Volatility
Manufacturers must be flexible while managing product inventories. Business Central helped them maintain track of stock levels as the products rushed off the shelves. It also revealed which products were losing popularity.
Dynamics 365 BC provides the ability of real-time data access and analysis. It facilitates quick data analysis and decision making. They can react faster to market changes. They can also track raw materials, transit, production, final items delivery to outlets, financials, etc.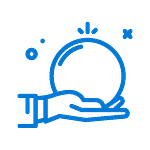 Business Central can also help you forecast your sales. The company can assess product demand based on real-time market data. They can change production and delivery schedules based on market information.
Efficient use of financial resources
Business Central also helps organizations reduce overhead cost. The infrastructure management cost are adequately lowered. They can adjust to your demands. As a result, the firm does not need to invest in significant infrastructure.
Improving vendor management
Business Central's vendor management function helps organizations manage vendor payments, orders, and supply.
Features of Business Central for the food and beverage firm
Management of warehouses and distribution
Bring real-time visibility to every stage of the movement of your goods while lowering transportation cost and increasing efficiency.
With Food & Beverage ERP, you can track and manage all of your customers' actions, marketing campaigns, and sales pipeline from a single integrated system.
Management of the Manufacturing Process
Ensure a smooth manufacturing process from planning and organization to production and distribution. Keep track of your manufacturing processes and keep informed.
Connect, engage, and sustain a healthy relationship with your customers. With Dynamics 365 for Food & Beverage, you can offer them a customized deal.
With the AI-enabled Business Central for Food & Beverage ERP, you can make faster, more productive data-driven choices without waiting for manual reports.
Management of the Supply Chain
Implement Business Central for Food & Beverage companies to streamline and add transparency to your supply chain flow and boost efficiency.
Quality Assurance & Production
Maintain control over the proper production cycle and quality requirements while improving food safety and enabling the proper planning and execution strategy.
Keep an eye on every financial move in real-time. Manage the strategic flow of information from tax and duty management to discount management.
Vertical Segments in Food and Beverage
Shelf-stable of Bottling, canning, and packaging
Business Central for food & beverage ERP for shelf-stable bottling, canning, and packaging enable organizations manage their supply chains from demand estimation to material procurement. Making better use of Microsoft Dynamics 365 Business Central's integrated planning functions and lowering inventory has never been easier.
Breweries, distilleries, and wineries
Manufacturers of alcoholic beverages face challenges in long-term forecasting. Its sophisticated technologies can help this industry manage its large and intermittent processing procedures while meeting changing consumer demands and export constraints.
Products must be accountable and traceable to ensure that they are always stored and transported at the right temperature. It's critical to manage 3PL distribution and contract manufacturing partners while cutting expenses.
Fresh Foods and Creameries
Perishable raw ingredients, products with short shelf lives, and maintaining quality and price are all issues faced by creameries and fresh food makers. Microsoft Dynamics 365 helps track and trace products, adapt labeling regulations, and plan for short shelf life to deliver items safely, on time, and profitably.
To compete in today's fast-paced economy, meat and fish processors must manage inventories, optimize operations, and ensure comprehensive product traceability, among other things. Food safety is ensured with Microsoft Dynamics 365 BC.
Make the Most of Our Experience
It's part of Smart App Business Solutions' practice to address critical events in the food and beverage industry. We establish the need for quick access to actionable data. Dynamics 365 provides a robust foundation that demands industry adaption.
A Food and Beverage ERP Solution requires approachable professionals that understand your company's specific needs and have experience with enterprise-level integrations. Smart App Business Solutions exclusively works with the most knowledgeable consultants. We select carefully to ensure effective integrations for your sector.