Business central for inventory management
Businesses are often trapped in the dark ages when it comes to inventory management. Finding your inventory, let alone planning it, may be a headache, with several spreadsheets, laborious serial number tracing, and even paper tracking methods.
Businesses that do not optimize their inventory management will be left behind in a global market typified by lightning-fast transactions, impatient consumers, and fierce competition for the greatest supply at the lowest rates.
Here are a few company difficulties that Business Central for Inventory Management can help
Automatically produce buy suggestions for items in the inventory based on demand forecasting and stock availability. Recognize the appropriate price for stock replenishment for upcoming inventory. To help optimize material purchase orders, Business Central can leverage historical data such as stock out information and past sales.
Make storage facilities more efficient. The program, which is based on the warehouse structure and maps every rack and shelve, allows users to create bins and define zones. This enhances item placement depending on size, kind, and bin capacity because you may expedite receiving and storage by using appropriate templates.
Transfer things between warehouse sites. Although optimal inventory management may necessitate the movement of items, such programs are impossible to implement without appropriate tracking. Business Central makes advice for its users on how to move things to save space and streamline pickup processes, so enhancing the entire purchase, sales, and consumption cycle.
A hassle-free and cost-effective way to interact with vendors. It's as simple as registering potential suppliers, processing inquiries, and converting offers into orders. It also makes it simpler for distributors to adhere to all internal and external policies when working on supply.
Users can establish the same or various costing methods for inventory products using the holistic view of the inventory forecast.
Managing inventory, warehouse management, and customer service are all covered. When a company uses Business Central's inventory management capabilities, it may speed up the processing of shipments and eliminate cross-docking friction.
With real-time data on every item's amount, bin, and zone, a company may optimize client orders and future inventory needs.
Key Features of Microsoft Dynamics 365 Business Central for Inventory Management
Smart App Business Solutions enables you to improve inventory control and agility in order to satisfy future inventory demand as it arises throughout your supply chain using Microsoft Dynamics 365 Business Central.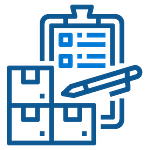 Examine out-of-date inventory
It's just as crucial to figure out what's not selling as it is to figure out what's selling. But you can Drill down into your inventory items data with pinpoint accuracy using Microsoft Dynamics 365 Business Central to learn more about your aging inventory items and adjust your business plan accordingly.
It's simple to create a purchase invoices for something that's out of stock (or about to go out of stock) in Microsoft Dynamics 365 Business Central. Click Vendors from the dashboard, pick the vendor you want to buy from, and then click the Purchase Invoice button at the top of the screen. You can now enter your vendor invoice number, add the items you bought, and submit the invoice by clicking the Post button.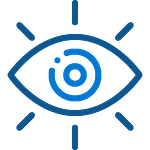 Keep an eye on the vendor's lead time
Have you run out of a popular item? Monitor your vendor lead times so you can make data-driven decisions about when you need to order upcoming inventory needs and how long it will take to arrive, preventing order delays and supply shortages.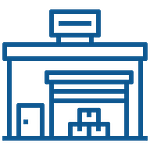 Make storage facilities more efficient
Organize and map your storage facilities so you always know what you have and where it is. Plan your storage efficiently depending on size, weight, kind, and shelf location, all from a single system, ensuring that nothing slips through the gaps.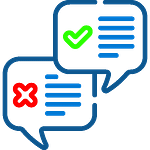 Produce data-driven suggestions
Track and adjust to warehouse capacity data to improve your inventory management. Microsoft Dynamics 365 Business Central makes intelligent recommendations about when and where to shift your goods for better space use and faster pickup and delivery.
Why should you choose us?
ERP solution that is standard
Many of our projects can be mapped in the basic ERP solution Microsoft Dynamics 365 Business Central, based on our experience. As a result, your system can be updated in the long run while remaining independent of the partner.
Additions that have been prefabricated
If the basic solution isn't enough, we can quickly solve some problems using our own add-ons, as well as those from our partners and Microsoft products (Microsoft 365, Microsoft Power Platform).
Personal growth
We can also fix your problems by making individual changes if you require additional special functionalities. Look at the requirements we've already put into effect for our current clients.