DocuSign is an electronic signature service that allows clients to sign documents. With this simple-to-use, quick-to-learn, and easy-to-implement software, making approvals and agreements convenient and straightforward for all parties involved becomes effortless. So, why settle for less in this digital age? Choose the greatest eSignature brand, DocuSign for business central.

How does The DocuSign Connector work?
Are you tired of having to create and upload and attach signed paper orders to Dynamics 365 records? in that case, there is no easier way to send out orders with papers for electronic signature within Dynamics 365 than using DocuSign.
Go to the DocuSign sign page and then select the option "Get Signatures" from the toolbar in Dynamics and a simple pop-up with customizable choices will appear. After that, you can preview the document and personalize the email message that goes with it as well as choose elements like recipients or reminders and signing lines.
You'll never have to leave Dynamics 365 to transmit a document or gather a signature and examine completed documents because as the document is signed, it is automatically put to the applicable record timelines.
How to integrate DocuSign with Business Central
You can create a Business Central report and include it in the envelope. 
If you want to get signatures then you have to send an envelope. 
The envelope signature's status is something you should keep an eye on. 
You can attach the signing paper to your computer and download it.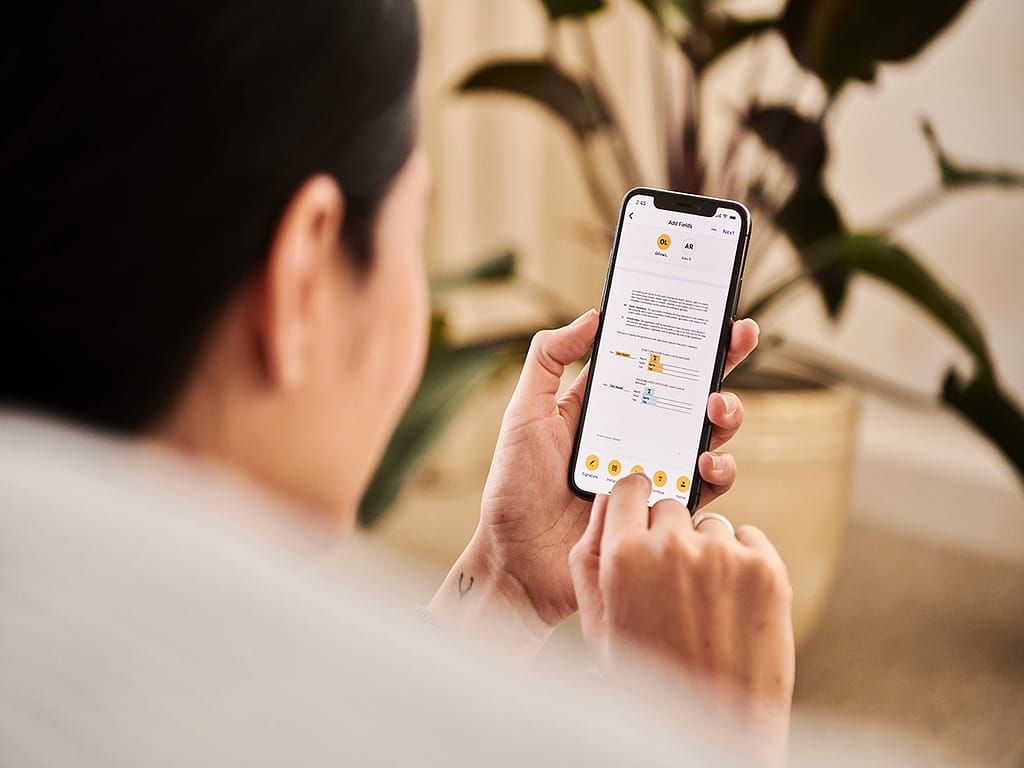 Envelope creation in DocuSign
the DocuSign envelope can collect and handle each signature. One can create these envelopes from anywhere in Business Central and integrate them into any existing business process.
Transmitting for signature
Users can use the envelope for a variety of purposes beyond signatures. It enables the exchange of documentation with any external or internal stakeholders within an auditable framework. Almost all of DocuSign's functionalities are available via our integration.
Your team will remain informed of the status of each signature. The status will update in real-time on the Business Central document. It enables you to initiate workflows or other processes based on the most recent state. For instance, notify your users when a client does not view a signature within a week of being sent.
Bringing the signature loop to a conclusion
The integration will immediately download and connect the signed document to Business Central afterward the electronic signatures are complete. At this point, we can distribute the signed paper to the proper locations. For instance, the user can flow a signed Sales Quote to the invoice, providing an audit trail in its entirety.
Complete adaptability for your procedures
We designed this integration with maximum adaptability in mind. We are capable of adjusting and changing any component to suit your unique business procedures. You are free to build the optimal workflow for your team, and we will customize it precisely to your specifications.
This connection is helpful when signing or getting electroric signature on documents. It makes signing or getting electronic signature easy by saving time and resources.
2. Signatures are used to update records
When a document is signed in DocuSign for Dynamics 365 Business Central, it automatically updates the quote record and the contact record timeline.
3. Take command of your sales process
This platform provides an audit trail of revisions. Every signature is notified when a document is modified, making it easier for users to understand the process.
4. Created with sales divisions in mind
It's possible to close deals faster with the help of DocuSign for Dynamics 365 Business Central. Within minutes, one can send contracts to the appropriate decision-makers for evaluation and approval.
5. legally enforceable Signatures
An electronic signature using DocuSign can be verified and is legally binding. You can even create an audit trail if you need to prove that you signed an agreement.
6. Easily configure and customize
It's possible to integrate most business operations with Docusign for Dynamics 365. DocuSign offers a high-quality software development kit and a comprehensive API set.
6. Automated Contract Management
DocuSign CLM (Contract Lifecycle Management) helps you automate manual activities and orchestrate complex contract lifecycles. It is streamlining workflows and removing needless risks. It allows you to create documents, collaborate, and share them. Throughout the entire contracting procedure, you can enhance the business rate and accelerate the speed—employee and customer satisfaction.
The DocuSign Connector's Benefit
When it comes to distributing papers that require signatures, the DocuSign Connector saves time. You can submit the document once and know that the system will notify the appropriate people when it's time to sign it. Most importantly, Many copies of the same document are out of circulation.
Additional versatility is provided via the preview pane, allowing users to customize the document before sending it. While having default material saves time, there are frequently instances where a personalized message or covering papers are required.
The DocuSign Connector gives you a command. Track the status of each document so that everything is on track and send follow-up messages when documents are urgent. Therefore, you keep one step ahead of the competition with this.
It is possible to use any regular Microsoft Word template.
It might be expanded to include other organizations because it's set up for quotes from Dynamics 365..
 The record owners will get a notification when the user sent the document.
Dynamics 365 users can record when papers are received, opened, and signed.
The system gives each consumer a signed copy of each document.
The recorded history of the completion certificate associates a PDF in Dynamics 365.
Most Commonly Asked Questions