Dynamics 365 Project Operations
What is Dynamics 365
Project Operations

?
The Dynamics 365 Project Operation helps organizations efficiently track, manage, and deliver project-based services, from the initial sale all the way to invoicing. The app enables you to:
Plan projects, and create estimates and work schedules
Estimate and track project cost and revenue
Forecast resource requirements for projects in the pipeline
Track project progress and cost consumption
Manage quoting, pricing, and billing for projects
Assign and manage resources
Use reports and interactive dashboards to monitor key performance indicators for successful projects
An Overview of Dynamics 365
Project Operations
Benefits Of
Project Operations
Dynamics 365 Project Service Automation assists you in winning and delivering projects on time and on budget while maximizing resource usage. Pricing, sales, resourcing, time and expense, and invoicing management are all included in the application, as well as some project task and work breakdown structure (WBS) capability. The product team's investments for this and the next release are focused on providing a flexible offering for project-based service firms. This product will bring together capabilities from Microsoft Project, Project Service Automation, and Dynamics 365 Finance's Service Industries module to provide a frictionless and functionally rich Quote to Cash for projects.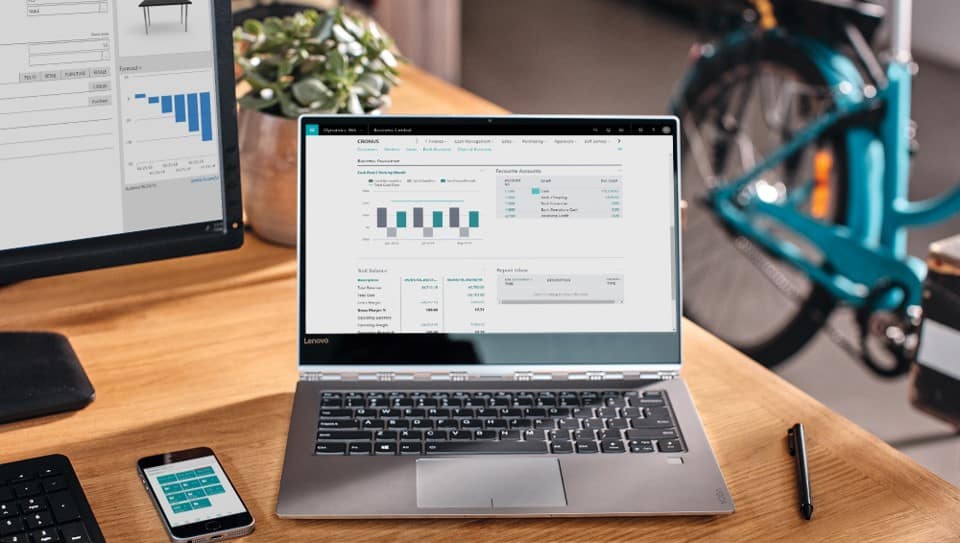 Microsoft Dynamics 365 Project Operations functionality boasts some great connected systems and processes together:
Project sales management
Project accounting
Inventory-based projects
Price list management
Microsoft Project integration
Billing
Project contracts management
Requirements management
Resource planning
Schedule table
Offer management
Lead management
Time and expense management
Client management
Teams' collaboration
Comprehensive project operations
When to use
Project Operations

?
Microsoft's flagship product is Dynamics 365, and the company will continue to improve, modify, and align its technology in this area.
On Project Operations, the MS Project Team and the Dynamics 365 Team already work in close collaboration. That should tell you something about Microsoft's alignment and commitment to this product.
This is something you should definitely look at if you are a Dynamics 365 user or are trying to expand from Dynamics 365 Sales and combine your Finance & Operations with Project & Resource scheduling.
This may be too much of a stretch if your organization's project management maturity is low. The Enterprise edition of MS Project, known as Project Online or PWA, is the best option. You could also take a look at Project for the Web (which is a component of Project Operations).
Features of Dynamics 365 for
Project Operations
Opportunity Management
Allows management to understand the organization's pipeline in order to anticipate and respond to new business opportunities.
Gives you a clear picture of potential prospects, their costs, and expected profits.
Project Planning
Microsoft Project is natively integrated to optimize your project planning from estimating to completion, thanks to its scheduling and management power.
Allows salespeople and project managers to work together.
Cost, duration, and value to the prospect or client are represented in dashboards.
Resource Management
Optimize your resources across project service, customer service, and field service.
Accurately forecast resource needs and improve project execution and timely delivery.
Provides complete visibility to resources so the best potential fit (skills, cost, availability, etc.) in all cases can be assigned to the project.
 Mobility
Provides your project information with the right device for the right role.
Access project or customer data as well as collaborate with your team directly via mobile PSA.
Team Collaboration

 
Enable team members to collaborate on projects and maintain current and accurate project status at all times.
Proactively identify and resolve potential risks to the success of every engagement.
A collaborative and secure workspace for partners, project members, and customers to share information and project deliverables during project execution.
Enhance project operational visibility and improve process efficiency.
Time and Expense Management
Enables individual team members and consultants to accurately track their project time and expenses related to specific tasks and deliverables to maintain cost control within the project-based work.
Easily enter time and expenses for a project from any device (web, mobile apps, and Office 365), so they are correctly billed.
Customer Billing
Allows project managers to track, update, and approve all project-related costs followed by invoice generation sent or emailed to the customer.
Costing and billing of resources time based on the role that the resource is associated to.
Service Analytics
Real-time analytics to go from being reactive to proactive.
Interactive Business Intelligence (BI) to help ensure projects are feasible and profitable.
Understand critical KPI's necessary to run a project-based business successfully.
Reasons to Choose Dynamics 365
Project Operations
Microsoft's Project Operations is the next generation of project management software. It's compatible with other Dynamics and Outlook 365 products, as well as feature updates. The Microsoft Development team releases deeper integrations on a regular basis, in accordance with their cloud deployment plan. The user interface is fresh and in line with the rest of the 365 suite. In addition, it works well on mobile devices.

2. Project Operations is the latest Project Management tool in Microsoft's armory, and it's part of the Microsoft Dynamics 365 toolset. It was widely launched in October 2020. This means that all modules in the Dynamics 365 product line have native access to project and resource capacity data.
3. You will not need to double-enter financial data from the Dynamics Finance module within your Projects (for example, to report on Project Cost Performance), nor will you need to build additional code to transfer and load the data from your finance system. Instead, you'll have direct access to this information.
How Dynamics 365
Project Operations

Helps
Better contract management and more accurate project quotations, forecasting, estimating, and scope will help you win more bids.
Flexibly manage projects with easy-to-use embedded Microsoft Project capabilities, including Kanban boards and Gantt charts.
Ensure that you have the right people on the right projects through resourcing insights, scheduling, governance, and skills matching
Submit, approve, process, and reconcile time and expense entries on the go for faster reimbursement and client billing.
Manage your project accounting more accurately and recognize revenue compliant with International Financial Reporting Standards
Rapidly adapt to market demands using actionable insights from a consolidated view of your project sales and financial data.
Give project managers the tools they need to succeed

Estimate and track projects efficiently

Collaborate easily across the project lifecycle

Adapt your project with key insights
Drive success through enhanced project management capabilities
Optimize resource profitability
Maximize your resource utilization

Align the right people to the right projects

Anticipate resourcing needs with intelligent scheduling
Submit time and expenses on the go

Make team member compliance easier

Ensure accurate reporting and expense policy adherence
Simplify time tracking and expense management
Drive business performance through streamlined project financials
Recognize revenue accurately and on time

Improve cash flow by invoicing customers quickly

Manage your project accounting with higher accuracy

Expand to a service-centric ERP system
Visualize key insights for fast, informed decisions

Democratize data to eliminate silos
Improve visibility for greater business impact
Expand your Business with Smartness
Change can be difficult for a company. An organization's daily operations may be disrupted as a result of overcommitting to an ambitious reform. And putting money into a revolutionary shift that will be wasted if the transition is not completed.
Microsoft Project, in our opinion, serves as a transformational bridge between an organization that is not project methodology disciplined and one that is fully project methodology immersed across all areas.
Project Management will cost you more in the long run. However, if you follow best practices and include them into the complete service lifecycle, the benefits you receive may surpass the expense.
And to explore the pricing of
Project Operations
Initial requirements review and scope

 

finalization.

 

Production, Development and UAT environments preparation.

 

Implement security best

 

practice.

 

Configure Project Service Automation

 

Set up time units

 

Set up currencies and exchange rates

 

Create organizational units

 

Set up invoice frequencies

 

Configure transaction categories

 

Configure expense categories

 

Create product catalog items

 

Create a price list

 

Set up resources

 

Training and Adoption