Disconnected data and multiple systems prevent nonprofits from being more effective, efficient, and productive in managing participants, volunteers, grants, and fundraising. With a single system and connected data ecosystem, they can focus more on pursuing their mission with more effectiveness, efficiency and productivity without worrying much about the money to buy the system as Microsoft provides a wide range of productivity software/solutions and computing services for free or at heavily discounted rates for nonprofits. Microsoft 365 suites, Azure cloud computing services and Dynamics 365 are included in the range.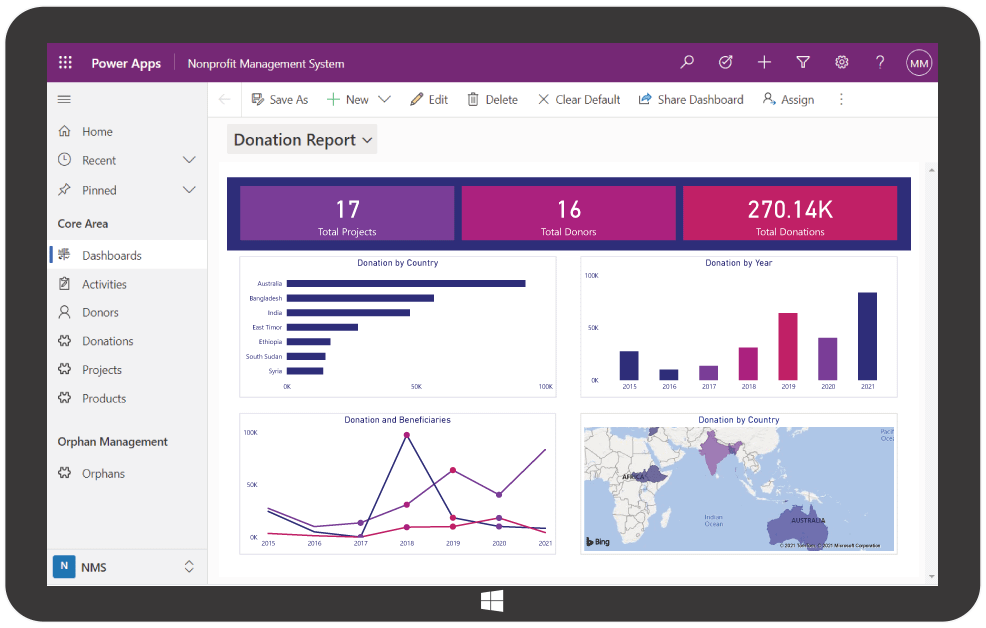 With Microsoft Dynamics 365, we can help you achieve the following capabilities in Single Sign-On with your existing Microsoft 365 subscription.
Donor Profile, Donation, Program/Project, Volunteer (Integrated with Website) Management.
Bulk Email/SMS Directly from CRM with Full Marketing Capabilities.
Realtime Integration of CRM with Your Online and Over the Counter Payments (Stripe/Paypal, etc.), and Finance System.
Donor Portal – Donors Can View Their Contributions Directly Accessing the Portal.
Any Customization According to Your Requirements. You Imagine, We Build.
Customized Solutions
We develop Dynamics 365 custom solutions to provide capabilities, functionalities, and standards that meet the specific requirements of nonprofits.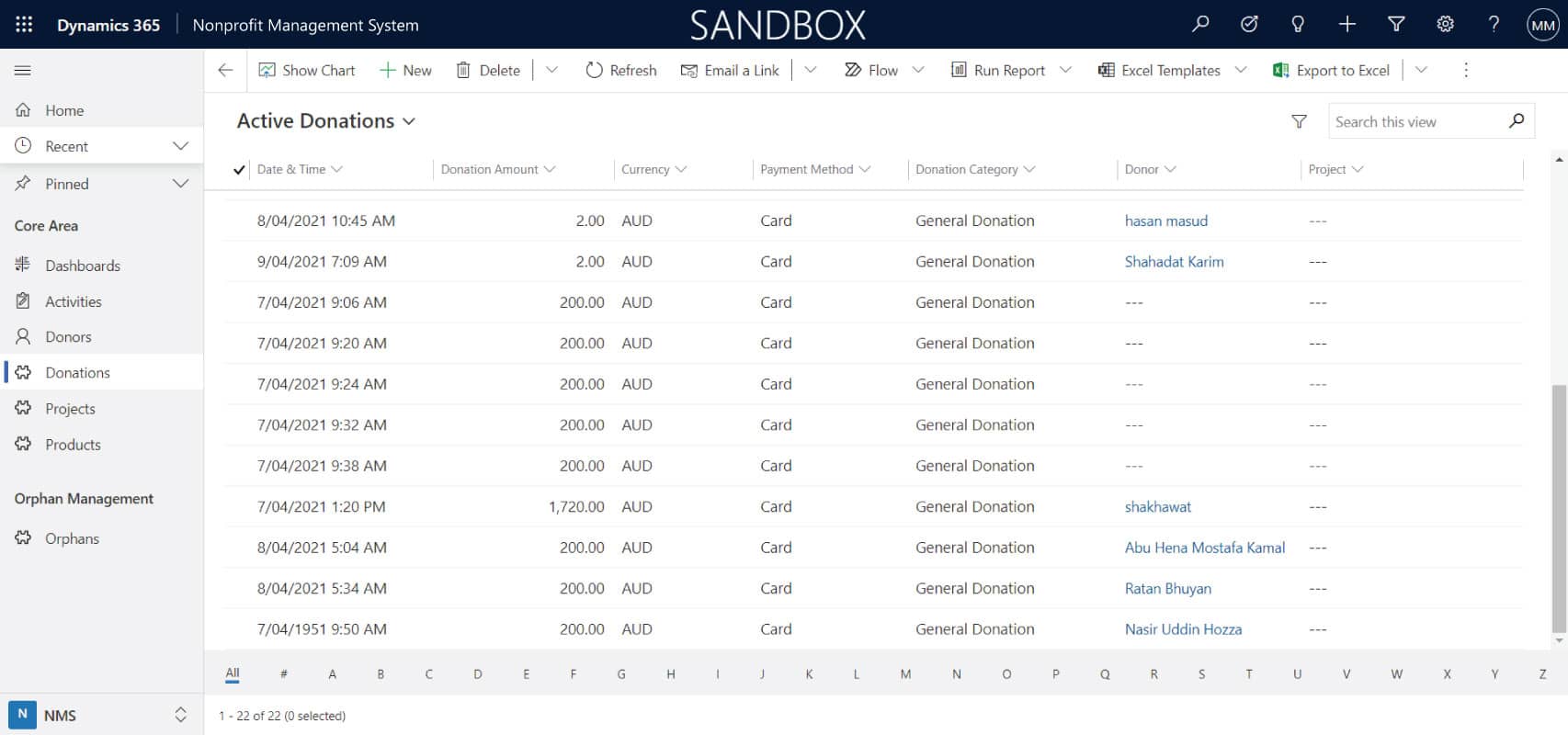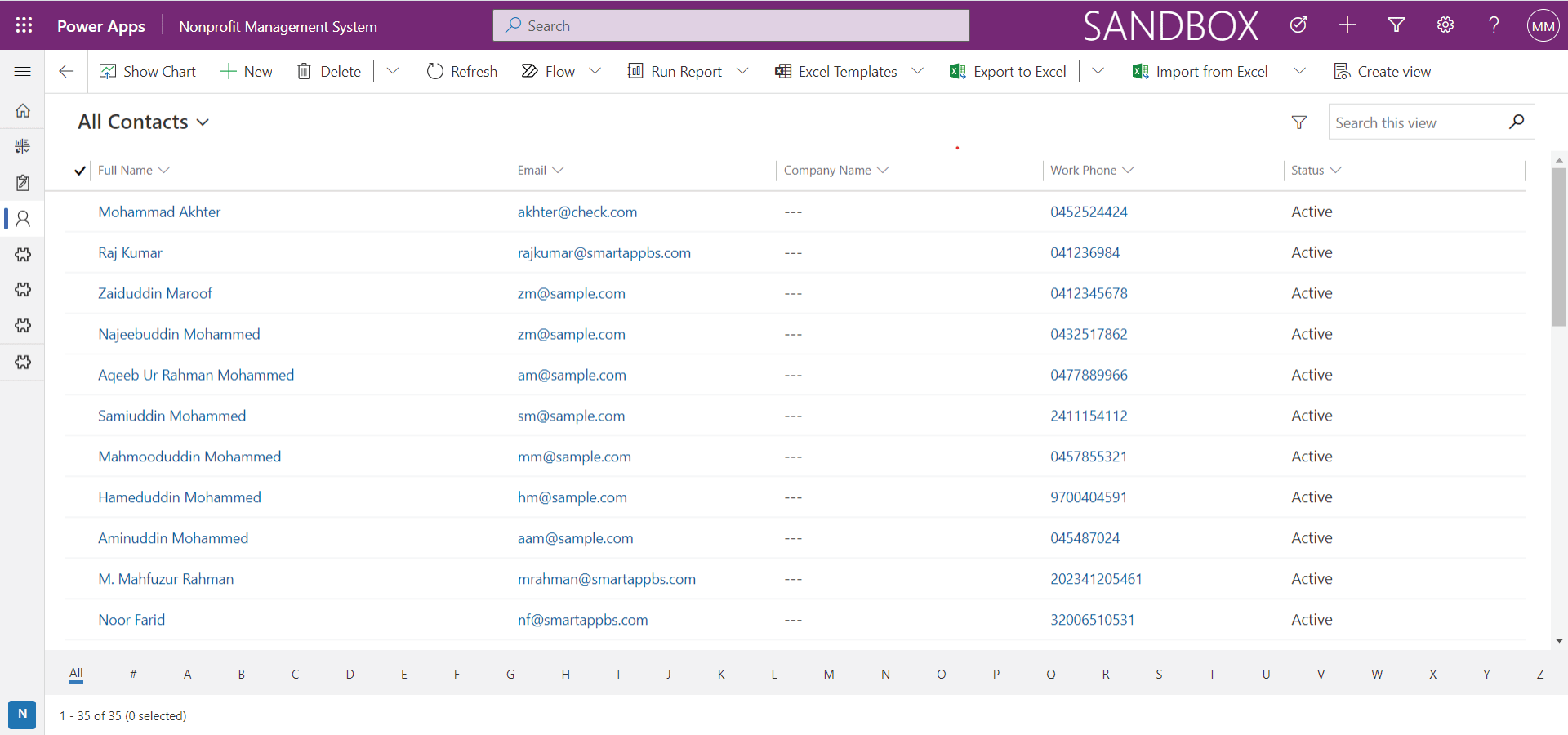 SMS Integration
We integrate SMS services with Dynamics 365 for our customers so that they can  directly send and receive SMS from the CRM itself.
Payment Gateway Integration
We integrate popular payment gateways such as Stripe, PayPal, etc with Dynamics 365 to make our customers' transaction process seamless and streamline their receipts and payouts.
We have been successfully assisting nonprofits with following scopes (not limited to them only)
We build Dynamics 365 custom solutions with special needs of nonprofits on mind. We employ Dynamics 365, Power Apps, Microsoft Dataverse (Previously known as Common Data Model) to build these customized, cloud-based management solutions. We integrate Power BI with the solution to create reports for our customers which provide them with important insights to make data-driven decisions. With Power BI we create insightful and visually stunning reports for decision makers.
Live Nonprofit Power BI Dashboard (Interactive) from Dynamics 365
To learn more about Dynamics 365 Licensing