We offer full integration services between Dynamics 365 and Stripe. It is a two-way real time syncing between Dynamics 365 and Stripe. Any changes happen in Stripe immediately reflect in Dynamics 365 and get associated to the respective customer.
It is an out of the box Dynamics 365 integration without relying on any third-party tools or connectors or additional API deployment.
For more information contact us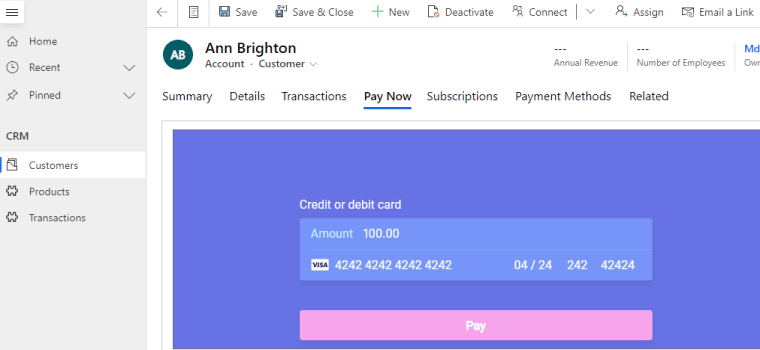 Accept payments directly from Dynamics 365 through credit cards.
Benefits of Stripe and Dynamics 365 Integration
You can see your stripe activity on Dynamics 365 dashboard. Maintaining and controlling  customer transactions become seamless from the dashboard. It shows customers over all activities such transactions, subscription, payment method, etc. in summary and details.
View customer's transactions directly from Dynamics 365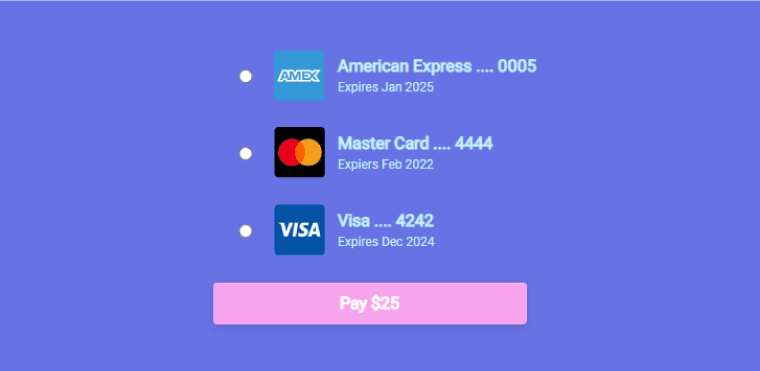 Charge customers from Dynamics 365 using one of the saved cards.
Dynamics 365 dashboard shows donations from Stripe payments.
Dynamics 365 dashboard will get your Stripe data and other business data which will enable you to monitor, explore, and visualize your Stripe activity. Power BI will allow you to easily connect Stripe data and discover insights with the out-of-the box dashboard, reports, and  data set especially curated for you. The dashboard will show beautifully designed reports with insights from events, charges, customers, invoices, etc.