Dynamics 365 Address Finder is an extension for Dynamics 365 which is developed by Smart App Business Solutions. Dynamics 365 Address Finder offers a fast and accurate search function for postal addresses in Australia and New Zealand with an auto-fill options for quick entry. It keeps the number of keystrokes required to complete an address to minimum and provides accurate and verified postal addresses. For precise address entry in Dynamics 365, our app is a cost-effective solution. 
As a user starts typing, it will generate a list of addresses that match their locality based on what is typed. Once one address has been selected from the list, all other fields get automatically filled out. It saves you from manual typing and wasting your time.
Features of Our Address Picker App
Australia and New Zealand Post verified Address.
Find verified address in real-time.
Find exact Suite or Unit number.
Works for Residential, Commercial and Mailing/Billing address.
Manage Address history for both contact and account.
Easy to integrate.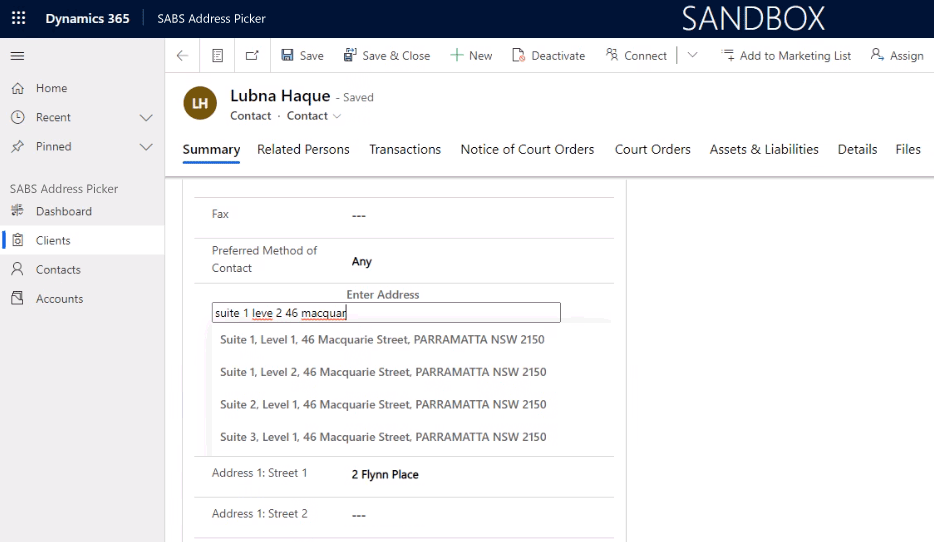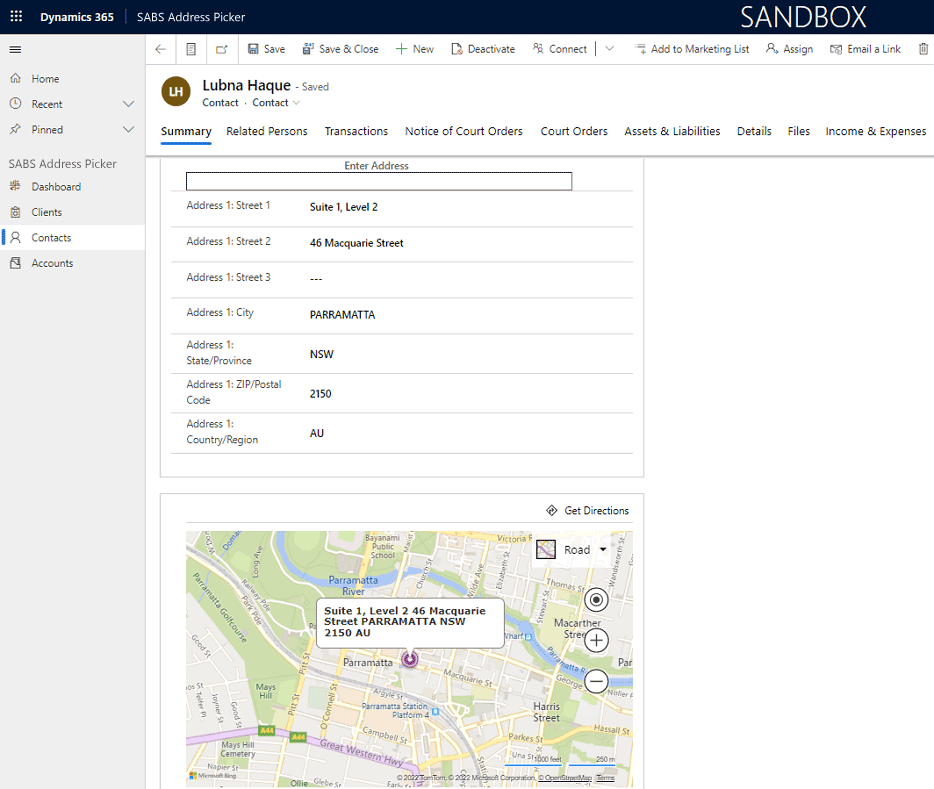 Advantages of Our Address Validation App
Save time and money by including accurate and verified address information.
Deliver mails & parcels to places or navigate places that are accessible by vehicles
Enhance productivity and stop manual address entry by using auto-fill functionality
Make navigation easy by sharing addresses pinned on map