Dynamics 365 is a set of intelligent business applications that helps you run your entire business and deliver greater results through predictive, AI-driven insights. Dynamics 365 is built on Microsoft Azure and the Microsoft Power Platform, which supports users to control Azure data and modify their applications. Dynamics 365 offers line-of-business applications across commerce, service, marketing, sales, talent, finance, and operations. Dynamics 365 applications work seamlessly together for a comprehensive solution that runs your entire business. You'll get a 360-degree view of your organization to uncover the real-time insights that bring better results.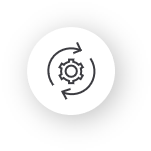 Supply Chain Management
Dynamics 365 Capabilities
Increase financial visibility
Optimise your supply chain
Boost sales and improve service
Deliver projects on time and under budget
Protect your data and support GDPR compliance
Run your business anywhere
Integration between CRM & Business Central
Integration with Amazon , E-commerce sites
Barcode scanners integration
Web site integration with Business Central
Sharepoint / OneDrive Integration with Business Central
All types of customer to make automations into Business central processes.
Have previous experience into Retails / POS (point of sales) / Distributions / Manufacturing / Insurance / Gas & Oil industries .
Whatsapp / MS Team / Text SMS / Emails Notifications Integration with business Central
Experience into module : Finance , Sales , Purchase , Jobs , Warehouse , Advance Warehouse , Planning & Forecast , HR-Payroll , Manufacturing , Services.