Our Dynamics 365 Business Central and Stripe integration is a bi-directional synchronization. It is a Business Central deployable solution. It does not need any third-party connector or API. Automated collection of payments, both way synchronization, and  storing data in the tenant only are what made us stand out from the crowd. With our solution, Master data such as Customers, Items/Products can be created either in Business Central or in Stripe.  Our solution is secure, reliable, and fully integrated.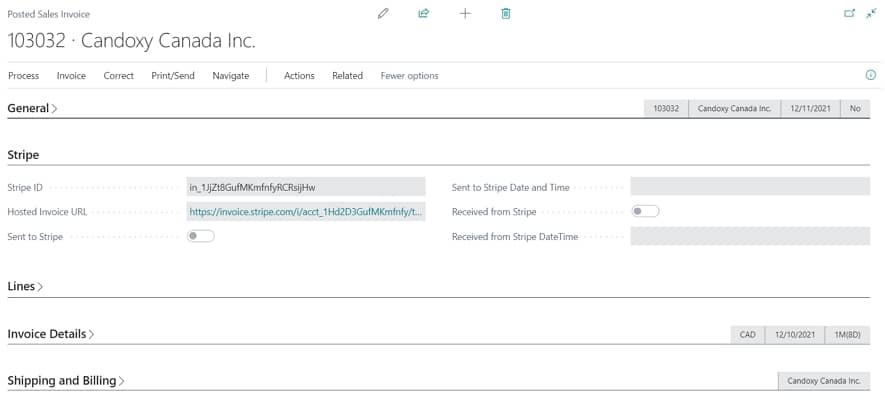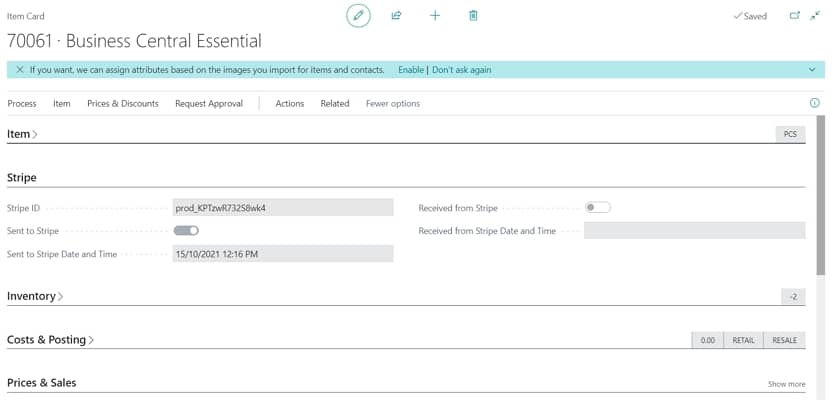 Bi-directional synchronization between  Business Central and Stripe for customers, products, pricing, subscription, and charges.
Pay directly from Stripe Hosted Invoice Url embedded in Business Central Invoice.
Automated payment posting in Business Central when payment is made with Stripe.
Process Stripe batch charges for selected Invoices in Business Central.
You can add customers in Business Central and they will automatically get added in Stripe. It also goes other way around i.e. add customers in Stripe and get them synchronized in Business Central.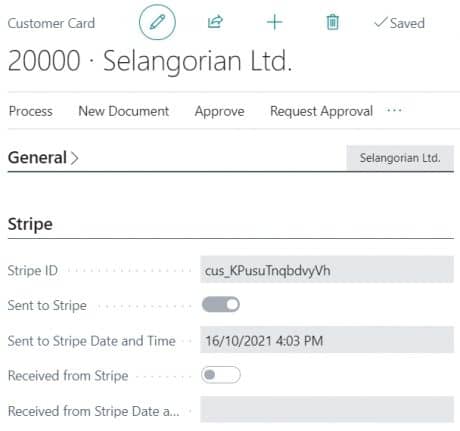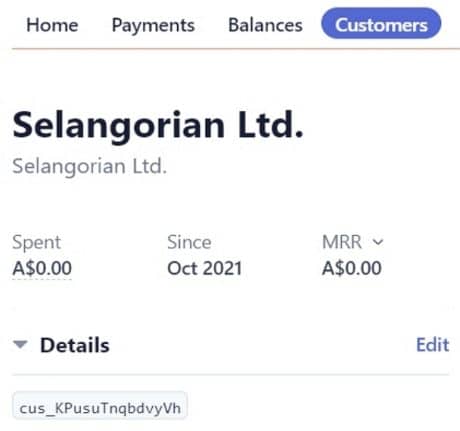 You can add products and pricing in both platform; Business Central and Stripe, and get them synchronized both ways.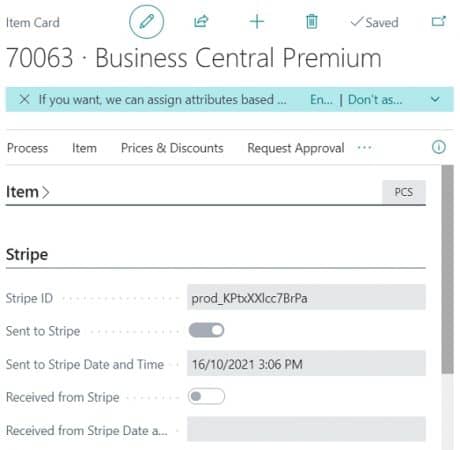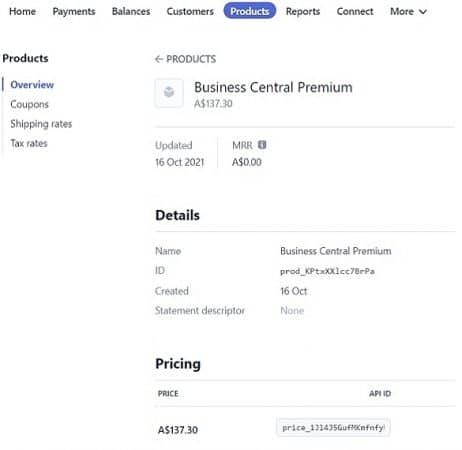 Two ways synchronization also applies to subscription and charges.
Payment Journal Automation
Once payment is made with Stripe, payment automatically gets posted in Business Central for the corresponding invoice in Business Central. There is no user interaction required from posted invoice to cash.
Stripe Hosted Invoice Url in Business Central Invoice
If customer is set for Stripe synchronization, Business Central invoice will have Pay with Stripe link embedded in it. Customer can click the link and directly pay using credit card. Customers do not need to browse any other websites to make payment.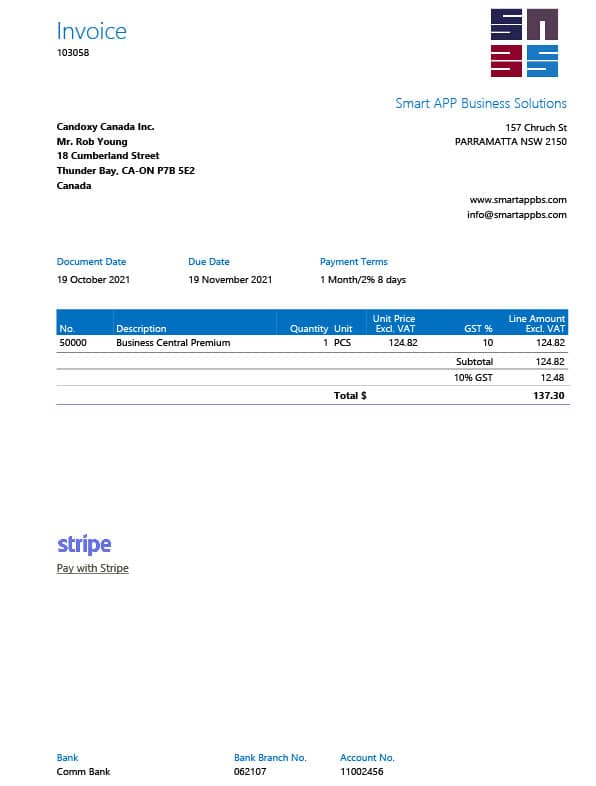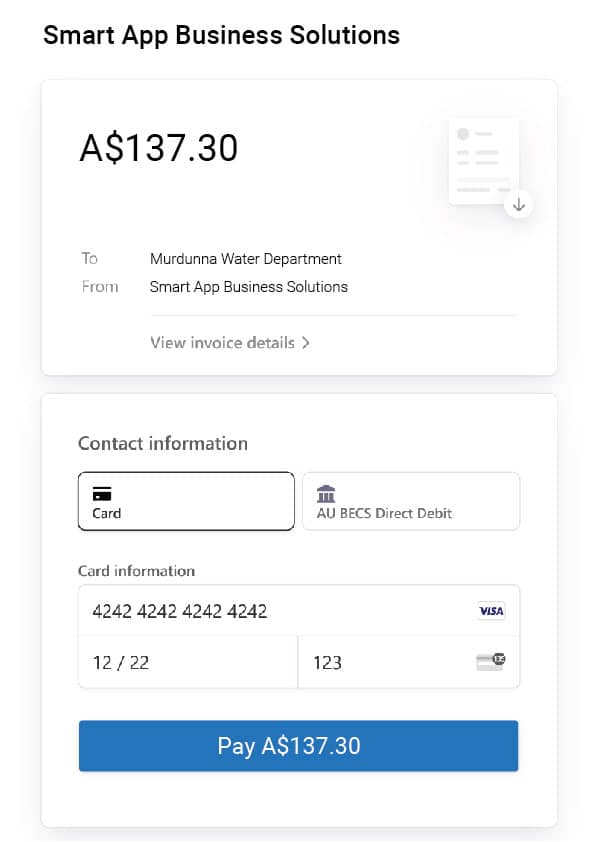 Business Central offers hundreds of built-in reports which cover almost all reporting requirements of clients. Nonetheless if any client has unique requirements, we can develop custom reports for them. In addition, we provide Power BI services to transform data into insights to enable managers to make informed decision.
Smart App Business Solutions is a Microsoft Gold Partner for multiple competencies, Microsoft Dynamics partner and Microsoft reseller. For more information on Dynamics 365 Business Central implementation, customization and third-party Integration, contact us on 1800 72 27 28  |  [email protected]