Microsoft Teams is transforming traditional workplace into remote one. Teams is the fastest growing app facilitating remote work securely. Chat, call, collaborate, and join meetings without compromising privacy and security. With Teams, your team will be unstoppable.
Redefining the way you work remotely
Microsoft Teams redefines the way you manage your work remotely. With opportunity to call, chat, meet, share files, and work together with business apps, Teams offer you boundless possibilities. Why wait? Grab a great opportunity to test drive and experience the full-featured Microsoft Teams collaboration in your day-to-day work lives with these great benefits:
Video & Text Chat
Audio & Video Call
Teams Meetings
Online File Storage
File Sharing
Co-authoring
Microsoft Office online Applications
Third-party App Integration
To get it today, contact us today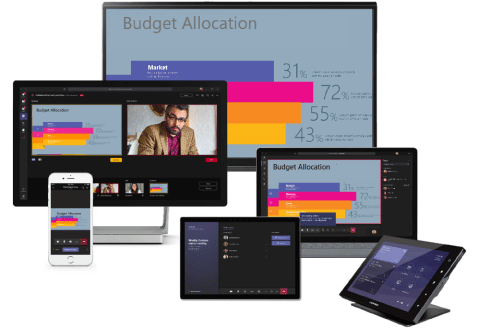 Start your free 6 month trial today
We offer 6-month trial for free. There's no hidden costs. After the trial period expires, you will not be charged any money. If you find this great app instrumental to achieve more by changing the way you work remotely, contact us to avail full subscription. Let this secure and intelligent app take care of your remote works and you focus on what matters most to you – your business.
Free Trial for 6 Months
Flow for Office 365 Plan 1

Microsoft Teams (Teams1, Teams IW)

PowerApps for Office 365 Plan 1